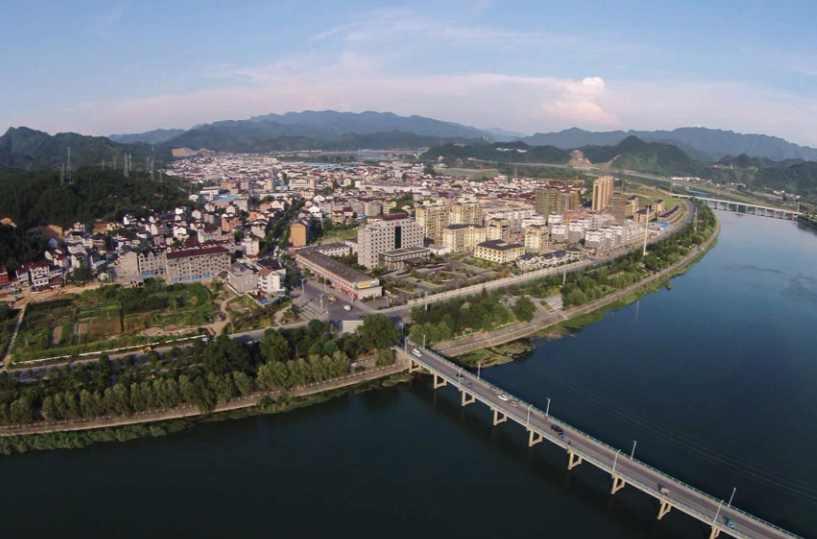 Fenshui Town, Tonglu County is located in the hinterland of the four counties of Hangzhou (Fuyang, Lin'an, Chun'an, Tonglu), and is the sub-center of Tonglu County. It is 47 kilometers away from Qiandao Lake and 30 kilometers away from Tonglu County in the east. Provincial Highways 05 and 16 pass through it. In 2011, Fenshui Town was awarded the title of "China Ballpoint Pen Manufacturing Base" by the National Pen Association and the Light Industry Federation, and was rated as an important commercial and trade town in Zhejiang Province and a characteristic commercial and trade town in Hangzhou.
As a typical representative of the modern industry, the ballpoint pen manufacturing industry has formed a complete industrial chain cluster including raw material supply, mold processing, parts manufacturing, whole pen production, logistics and transportation, trade sales and other links.
At present, the town has a total of 739 pen-making and supporting enterprises (including 518 pen-making enterprises, 221 supporting enterprises; 11 large-scale pen-making enterprises with a value of more than 20 million yuan), 5321 sets of various pen-making and injection molding equipment, attracting practitioners More than 21,000 people. In 2011, the two series of ballpoint pens and gel pens produced by Fenshui totaled more than 3,000 varieties. The total output of the pen industry reached 6.6 billion, and the industry's sales revenue reached 4.433 billion yuan, accounting for 68% of the total industrial output value. According to the scale of equipment, it has an annual production capacity of 18 billion pens. According to statistics, the total amount of ballpoint pens produced by Fenshui accounts for about 70% of the total output in Zhejiang Province and 40% of the national output.
In December 2002, Fenshui Town was officially awarded the honorary title of "Hometown of Chinese Pen Making" by China National Light Industry Federation and China Pen Association. In December 2009, it was awarded the title of "China Pen Products Export Base" by the Ministry of Commerce of China and the China Chamber of Commerce for Import and Export of Light Industry and Crafts. Fenshui became the 11th national commodity export base and the first national commodity export base in Hangzhou. In 2010, Fenshui Pen Industrial Park was rated as "Hangzhou Cultural and Creative Industry Park" by Hangzhou Municipal Government. In 2011, Fenshui Town was awarded the title of "China Ballpoint Pen Manufacturing Base" by the National Pen Manufacturers Association and the Light Industry Federation.
In 2009, based on the humanistic history of water separation, the town government established Zhejiang Wuyunshan Stationery Co., Ltd. and successfully registered the "Wuyunshan" regional brand. At the same time, "Shengjin" of Guanghua Stationery Co., Ltd. was successfully rated as a famous brand product in Hangzhou. In 2011, "Huaqi" was rated as a famous trademark in Zhejiang Province. Fenshui also owns many famous brands in the pen-making industry, such as "Yunfeng", "Yuancheng" and "Guangzhong". The establishment and rapid growth of independent brands have laid a solid foundation for the expansion and strength of the pen-making economy.