WHEAT STRAW : 100% SUSTAINABLE
.Wheat Straw plastic is a bioplastic that is again totally sustainable and renewable – plus being natural and non toxic and gluten free, it is perfect for food containers as premium food grade.
Unlike many materials, wheat straw does not go mouldy is freezer safe and you can turn it back again to create different products once you're done with product 1 – awesome!
Wheat Straw plastic is manufactured from a by product of the wheat production process
Is it really wheat? Yes it is – the same thing that you get in your bread and your pasta but can be broken down to make natural polymers which are super strong and totally biodegradable in 5 – 6 months
WHEAT STRAW SWAG
Wheat Straw can be used for all food containers from takeaway bento boxes for delegates to cutlery, plates, mugs, bowls and more. You can even use it in the workplace for the obligatory microwaved bowl of soup in the office!
But because it is a bioplastic, you can make all the things that you would have made out of plastic like straws, tumblers, cups, classy sunglasses, pens and notebooks
You can even go hi tech with wheat straw speakers, chargers and containers
WHEAT STRAW PROMOTIONAL PRODUCTS
Here are just some of the promotional products you can choose from. All made with cotton and perfect for corporate gifts, conference swag or every day use in the office.
Brand with your logo or sponsor information why not click here  send us an inquiry to discuss your sustainable swag needs!
N40025M
1pc Ball Pen +1pc Pencil in Wheat Straw Material +1pc Wheat Straw Ruler +1pc Earser Packed into a WheatStraw Box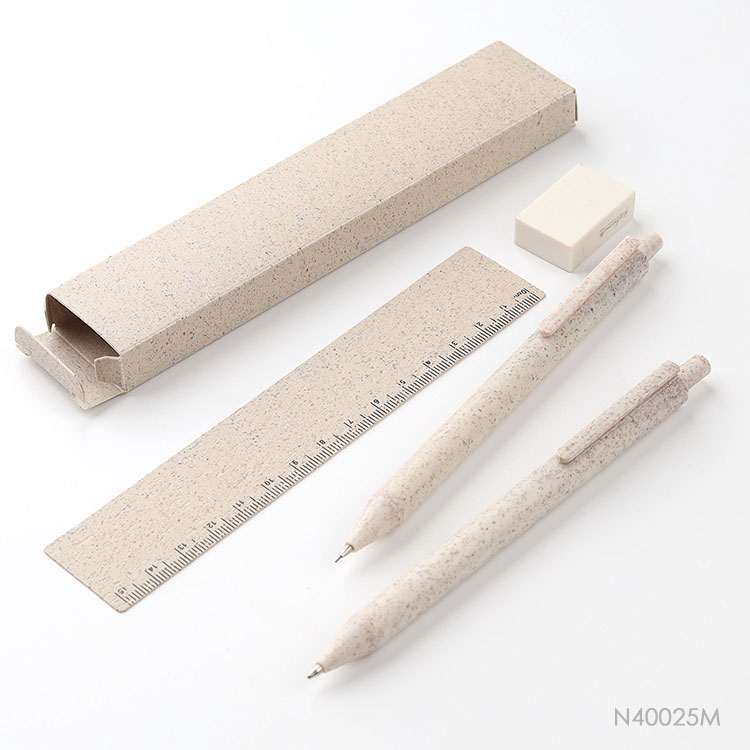 2 .12088-1M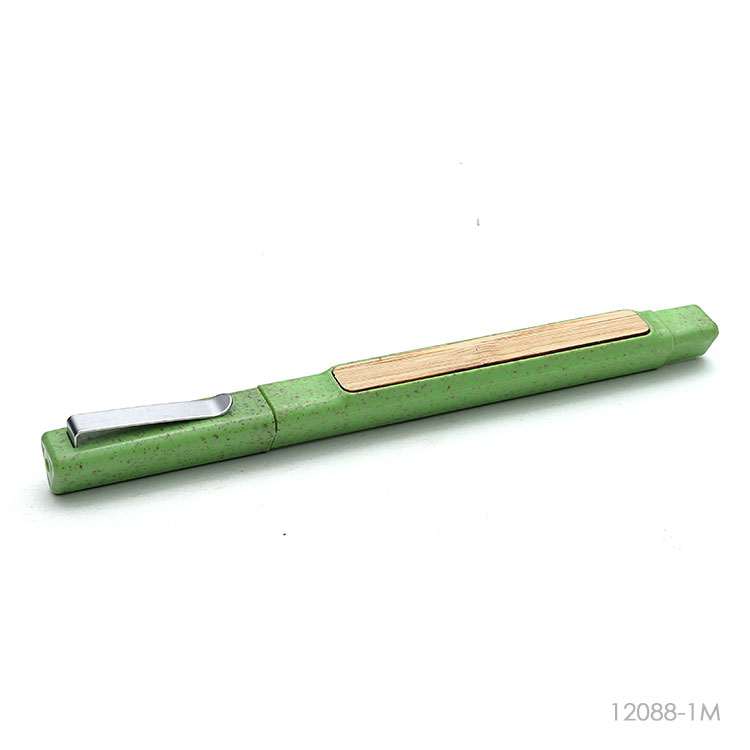 3.PS114A-1M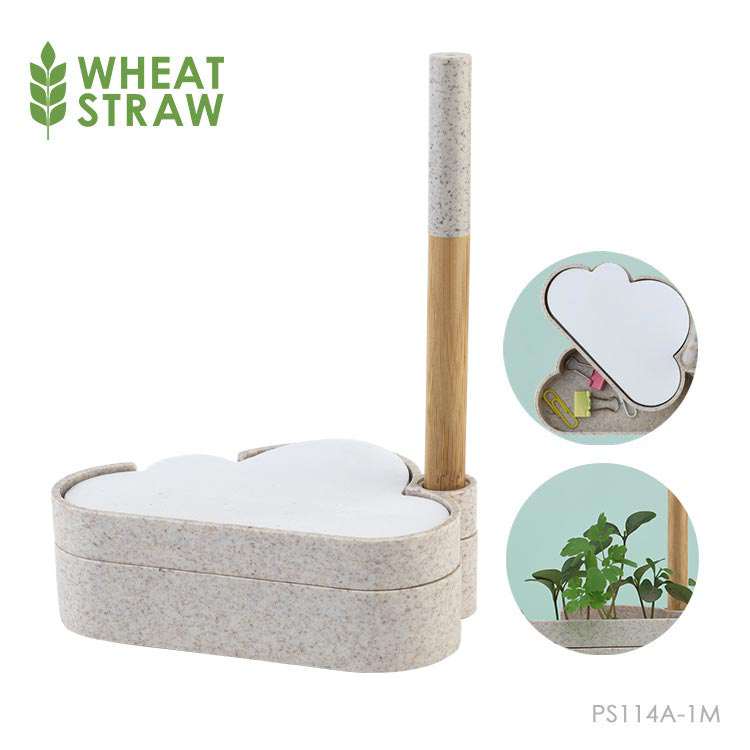 3.10381M-1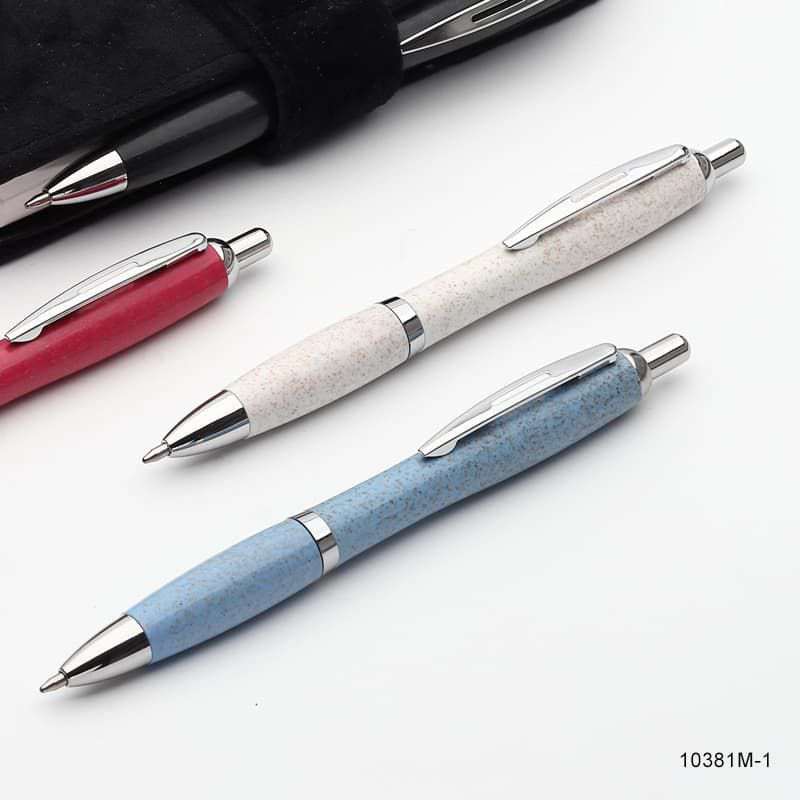 410504M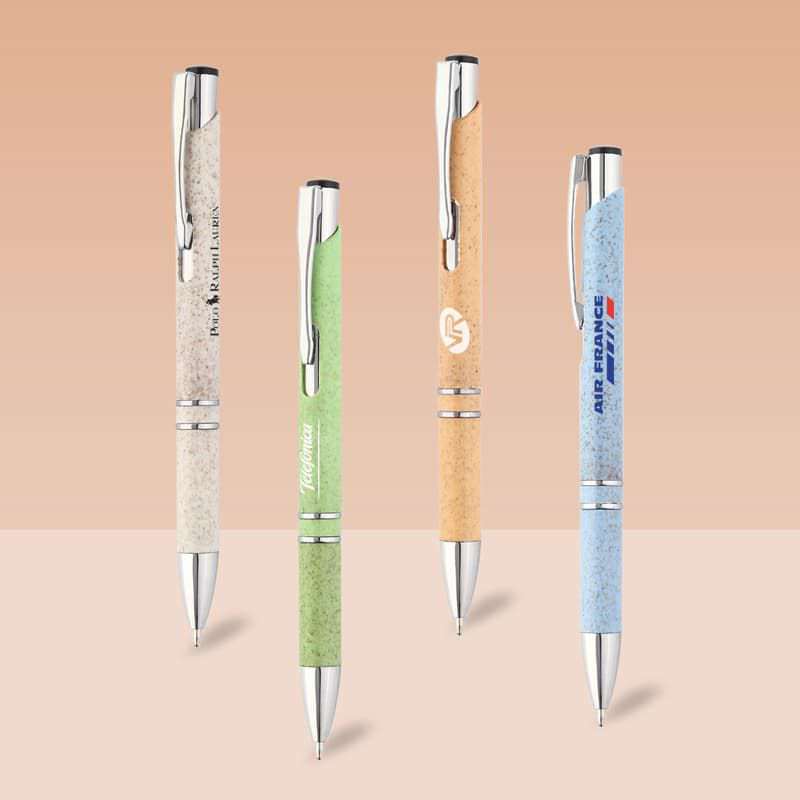 5.12988M-1