What is wheat straw plastic?
Wheat straw is the dry stalk of the wheat plant after the grains are removed. Traditionally, farmers would burn out the wheat straw and use the ashes as fertilizers. In recent years, wheat straw has gained popularity as an eco-friendly and sustainable material, especially in the food contact products and accessories industry.
Researchers found out that lignin, a kind of organic polymer that is contained in the tissue of the plants, can be combined with sugar to manufacture biodegradable food contact products and other accessories.
Additionally, manufacturers often process wheat straw with Polypropylene (PP), Thermoplastic polyurethane (TPU), Acrylonitrile butadiene styrene (ABS), or other petroleum derivatives to create more durable and resistant wheat straw plastic products.
That said, when combined with petroleum derivatives, wheat straw products are not 100% biodegradable. Still, wheat straw products can still be deemed as more eco-friendly products as the amount of plastic materials necessary to manufacture such products is reduced. Another important factor that induces massive attention to wheat straw is the high yield, high accessibility, and low cost of the raw materials.
who are we
We are a Chinese wheat straw ballpoint pen factory with nearly 20 years of export experience.
Our Business
Established in 2004 by Mr Ansen Mo, Prostar is today, one of the leading suppliers of promotional gifts in China. Based on, our fully-owned manufacturing & printing factory, experienced and professional team, Prostar supplies worldwide customers with good service, reasonable price, on time delivery and continually new products. We welcome your inquiries and OEM projects Prostar is your trusted promotional gifts supplier in China.
Two fully owned pen factories equipped with:
– Inhouse mold workshop
– 60 automatic injection machines
– 15 hardware lathes
– 10 automatic assembly lines
– 3 automatic oxidation lines
– 2 automatic painting lines
– provide us a strong production capacity of over 200 Million pens per year.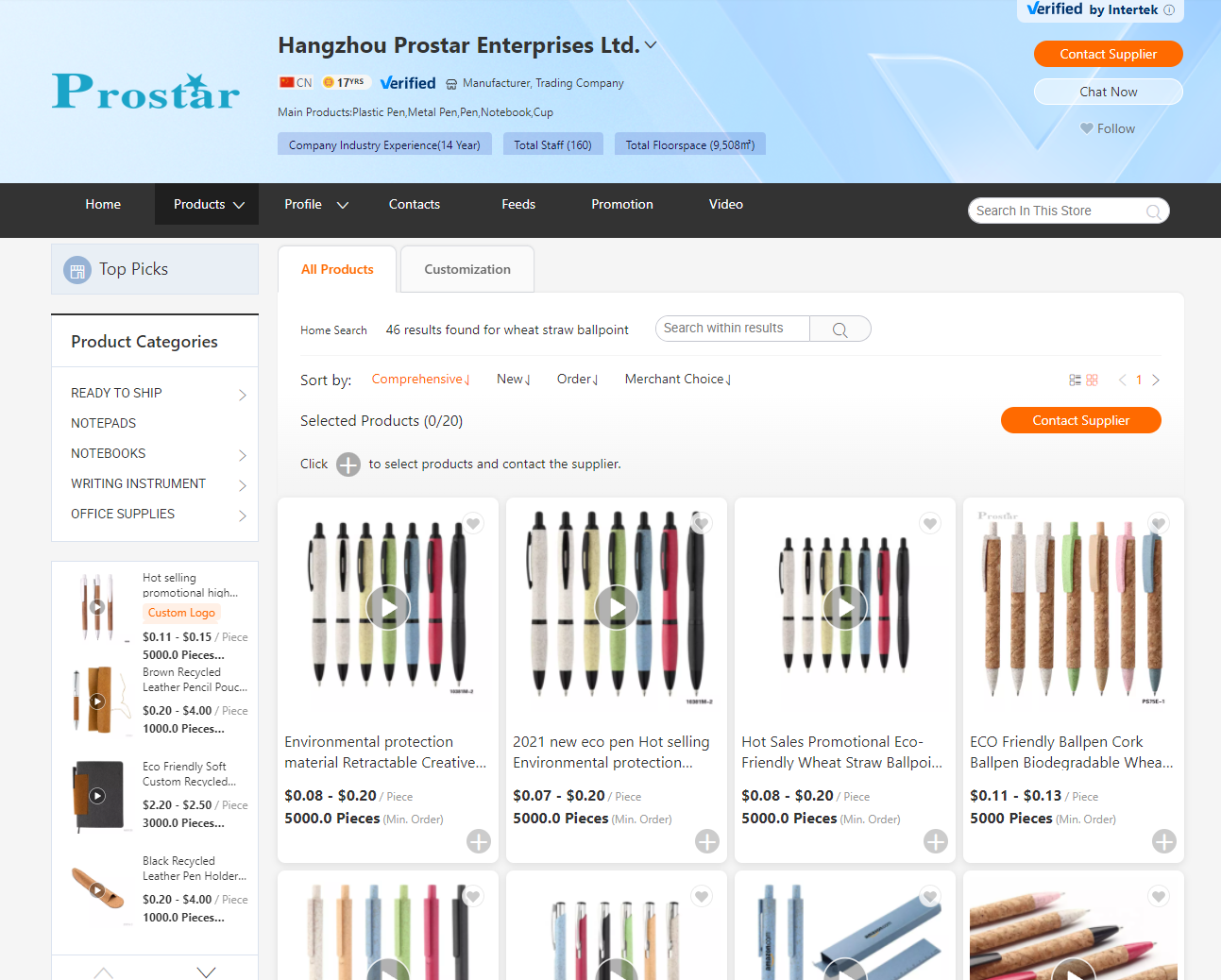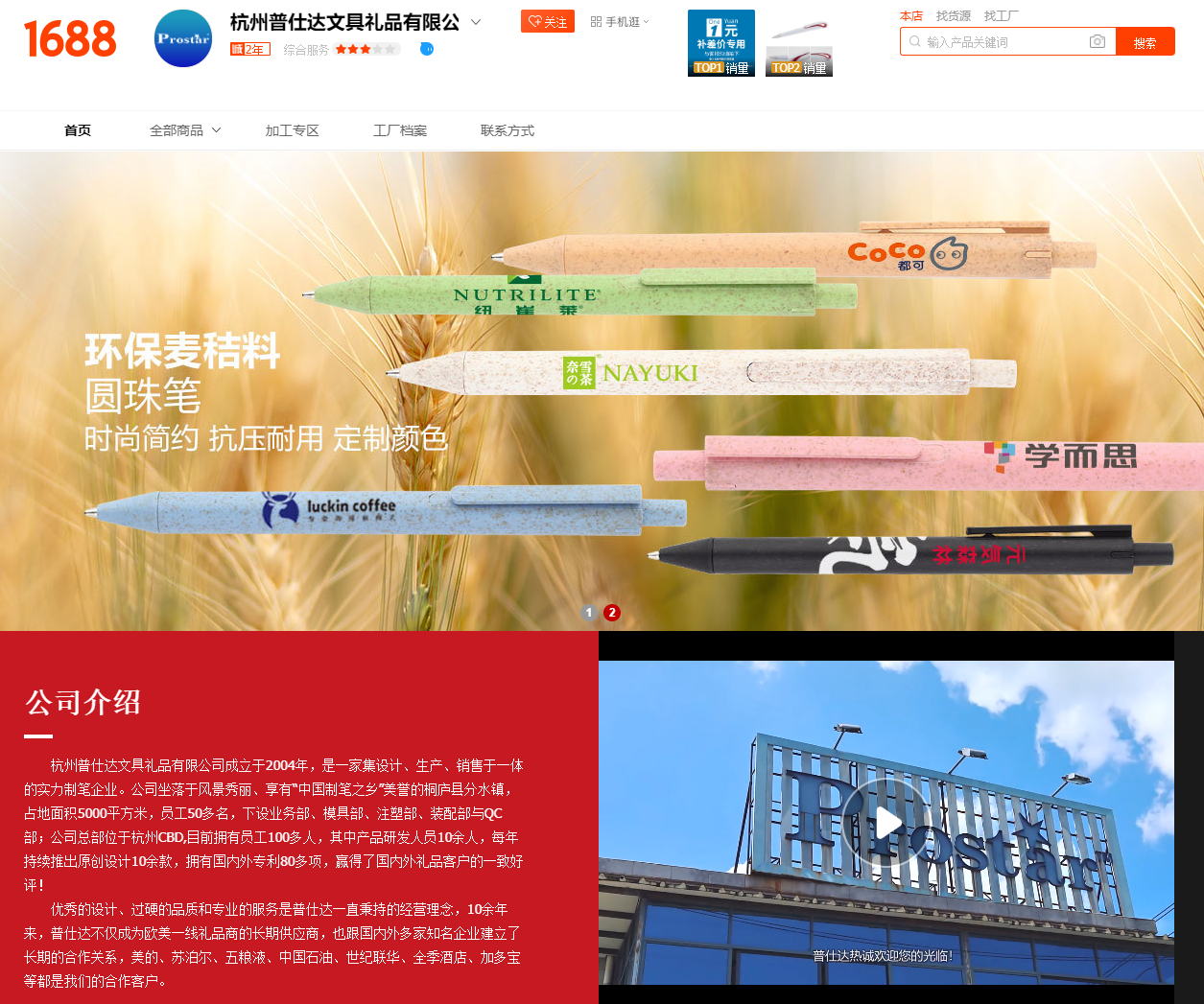 OUR 1688 web site